Every month we'll release our top tips on how to be a great party host. Remember to check back regularly for updates or follow our Pinterest board here.
1. Hire a barman
Your role as a host is to spend time with your guests – not to feed them or serve them drinks! Be present. Hire barmen and/or waiters to make sure your guests' drinks are taken care of through the night.
This gives you more time to mingle and make sure your event is running smoothly.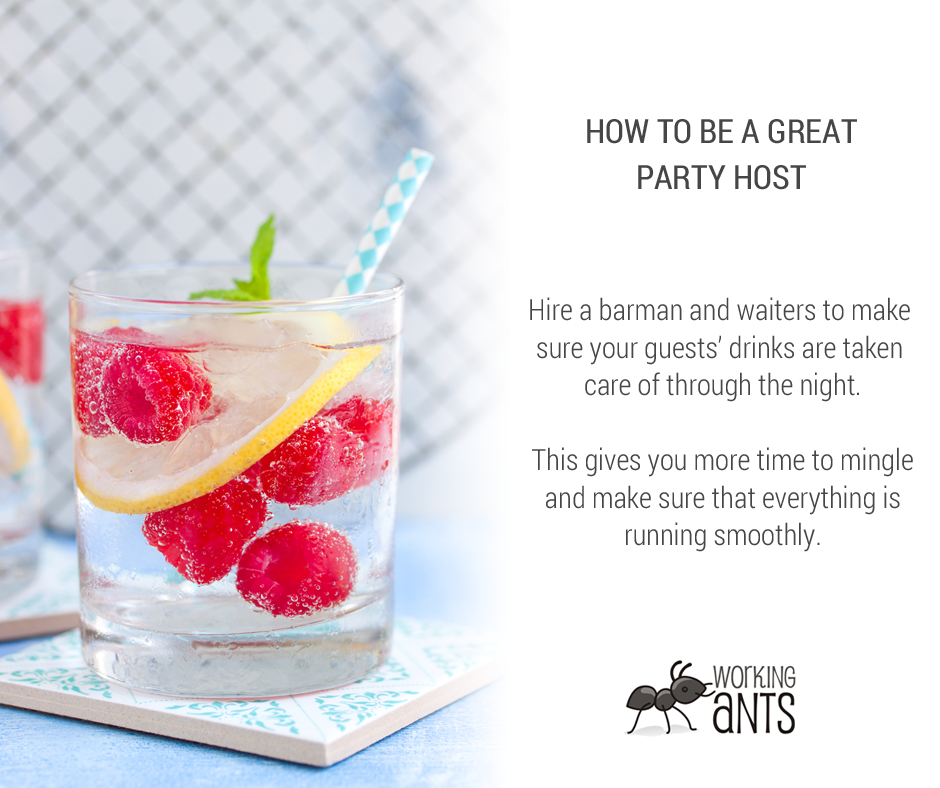 2. Create seating cards or a seating plan
Many a good party or event was made even greater by a host considering how to seat their guest for maximum comfort and conversation.  Create a placecard for each of your guests. Although it may seem a little formal, its a wonderful way to seat people with similar interests together.
Split coupes up to encourage mingling and seat hearing impaired guests front and center.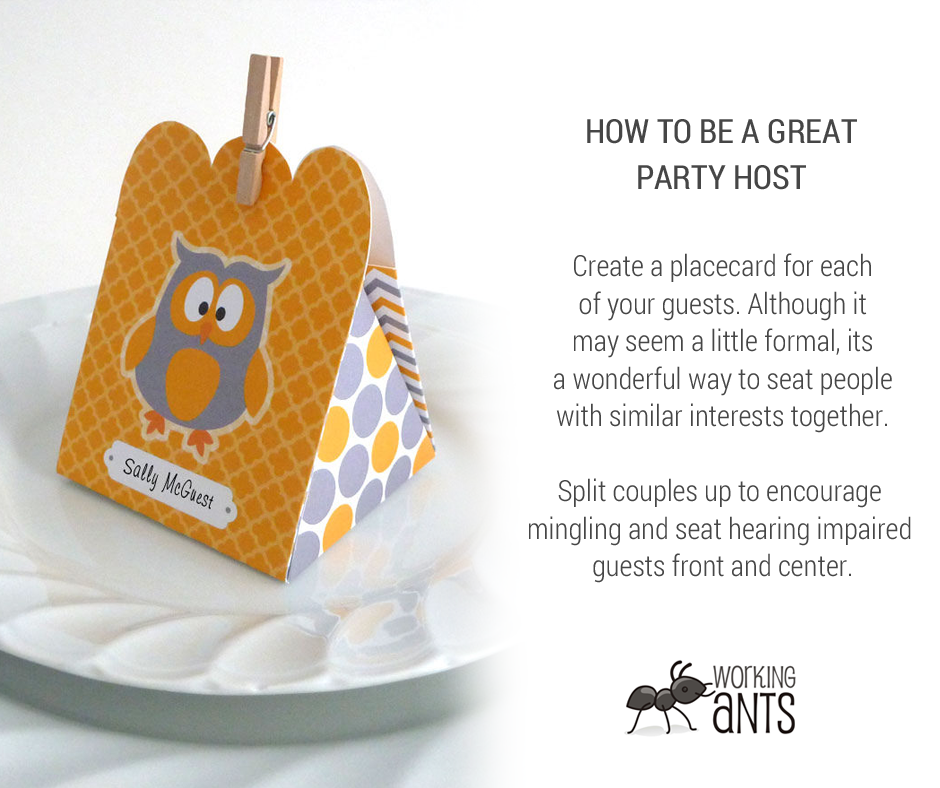 More to follow …